Hails Demon Legion,
Welcome to my official blog! Here you can keep up with my unusual life, as well as the strange things that haunt my mind. Please spread this amoungst others of our kind with this button:
The past week has been a fairly good one. A few good bands and great friends. Most of my favorite people are spread around the world, so I rarely see people. It gets very depressing being house bound in the great white north.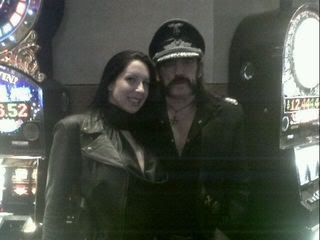 I discovered Nachtmystium.


I read The Outsider by H.P. Lovecraft. I finished reading Transcendental Satanism by my very interesting friend, Matt Zane.


I drink a lot of tea. Especially jasmin green tea.


XOMH