My dear demons...
I have recently returned from a much anticipated journey to Norway + Sweden. I was flown in to star in two music videos for epic rock n roll heathens, Chrome Division. I was very lucky to have had a chance meeting with Mr. Shagrath last year. He recognized my talent + asked me to be involved earlier this year. After arriving in Oslo, without my luggage, I was exhausted but beyond exstatic to be there. Before I knew it, it was time to leave for Goteburg. So the Swedish road trip began! I was so tired I don't remember much from the first night in Sweden.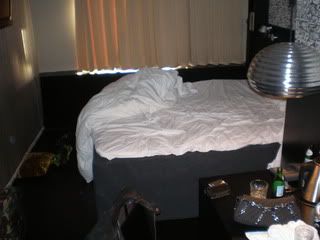 I think I must have collapsed into a light coma until the next morning. We arrived at the studio of amazing director Patric Ullaes at 10am.
It was a long day of hot lights, tight clothes, sexy dancing, burly men borrowing my makeup, + of course hard core rock n roll! We were done much earlier than anticipated so I went out for cheese + wine with the boys later that night + got carried away.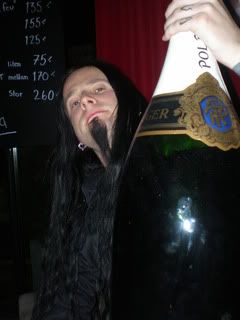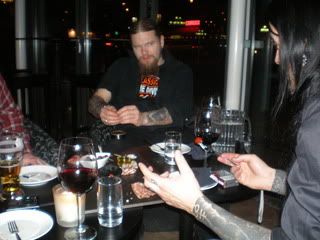 Some of the most delicious red wine I've ever had. Needless to speak of, the next morning after three hours of sleep + a 7am wake up call, I felt horrible. Not only was I hung over + still jet lagged but I work up with a nasty cold. The second day was a very difficult work day. Shooting outdoors wearing clothing that was not nearly warm enough, + trying to look sexy while almost freezing.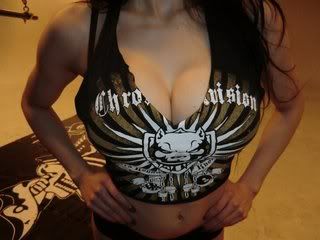 After my scenes were done, I fell asleep in the office for the rest of the day, rock blaring + all. We drove back to Oslo that night.
The drive back seemed much more grueling than the way there, having to spend hours in a car is not very enjoyable when you're feeling like death. I spent the rest of my time in Oslo seeing some nature, old church ruins, + a little bit of the city.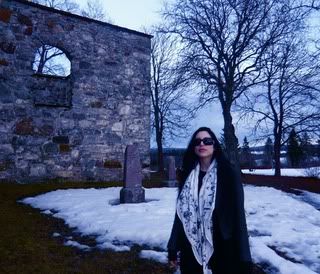 I had such a great time + met so many lovely people that I was very emotional about leaving. I broke down in Gardermoen airport + probably looked a bit crazy drinking my latte as my tears dripped into it.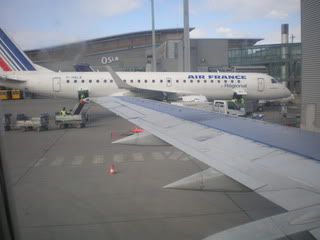 One thing I love about travelling is all the wonderful airport comfort food. I have a major sweet tooth + there is never any shortage of muffins, smoothies, + lattes to drown my sorrows in. The food on the plane, however, is not so enjoyable. I have to say that Scandinavia was probably the most difficult time I've ever had during my travels as a vegetarian. At home I lead a mostly vegan lifestyle + can usually stick to a relatively low dairy veggie diet while away from home but I was lost while in Europe, it seemed so foreign to everyone I was around. Nonetheless, I had the most beautiful enlightening experience + plan to spend the month of June back in Norway. So get ready Oslo!
XOMH
P.S. More behind the scenes pictures to come...