Dearest daemons...
I'm sorry it has taken me so long to post here but I will fill you all in on my latest Scandinavian adventure to make up for it.
I spent all of June in beautiful Norway. I decided it was time to take a vacation + spend time with someone special to me. I arrived on a Thursday + was up + promptly ready first thing on Friday to head downtown Oslo for the Chrome Division 3rd Round Knockout release (for those of you who haven't been in the loop, I am on the cover). As with my last experience with these boys, I was greeted with open arms + open bottles. Cindy, one of the lovely Chrome Division girlfriends, was kind enough to prepare daquiries for us + they certainly did not last long. Delicious.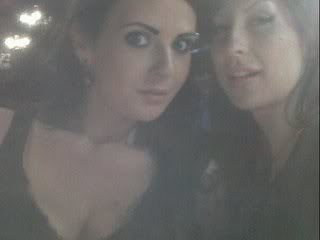 I was surprised to notice that the sun never really sets in Oslo's summers. It goes almost dark but just when you think it is finally set its rising again. I don't remember much from leaving Club John Dee's to arriving home, except that I required assistance removing my footwear...
The next few weeks were up + down. Spending 24hrs a day with the same person for a month takes its toll, no matter how much the two care about each other. Another challenge I had to face was sticking to my vegan diet. I tried my best but it was hard enough just being vegetarian. It seems I truly was in the land of the vikings where meat is the center of everything. The one thing I missed most about home besides my baby kitties, was my comfort foods. I ended up eating lots of desserts because most of the time that was the only thing vegetarian on the menu. I had plenty of lovely alcohol while I was in Scandinavia though. One night we even broke open the last bottle of limited edition Dimmu Borgir wine. It was probably the best red wine I have ever had. Not to mention how priveledged I felt to be able to share this rare wine that metal fans everywhere would have loved a taste of. Dare I say the Dimmu Borgir wine was actually better than the Wongraven (Satyricon) wine.
Before long I was off to Copenhagen to perform as a guest with my Swedish girls in Burn Bitch Burn for Copenhell. I arrived in Denmark at 730am! Disgustingly early. I was lucky enough to be checked into my room right away though.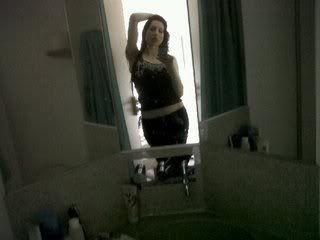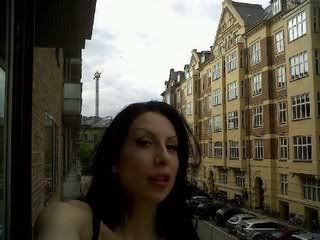 I slept + awoke a few hrs later to the arrival of Sarah + My. It was my first time meeting My, but had already worked with Sarah on the Chrome Division (Ghost Rider in the Sky) video. We got ready + made our way down to the festival grounds. There was a bit of confusion + it turned out they didn't have a slot for us on the stage schedule so they had to reorganize some things + thanks to our lovely tour manager, Viktor, we got everything worked out. We got the best spot on the bill! We went on the second stage right after Deicide + before Judas Priest.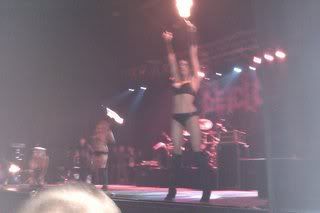 It was my first time sharing the stage with other performers. It wasn't my typical show but I had so much fun, I would do it again in a heartbeat.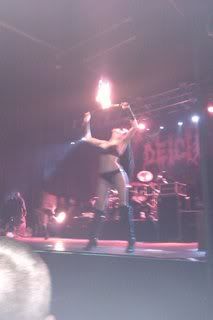 I was exhausted after our show. I watched half of Priest's show but had just seen them in Oslo days before. Priest twice in one week! I slept good that night. The next day we arrived at the grounds around 6pm + I went straight for the catering. I didn't mention that the food backstage was to die for! After barely eating for weeks due to lack of options I finally had fresh raw salad bar, roasted potatoes, steamed veggies, chocolate soy milk, rhubarb cake, strawberries, assortments of tea, coffee, honey, raw sugar... yum! I was in heaven + ate way too much both days. Mayhem played the second day + I had never seen them before. It was a bit of a milestone moment for me considering I credit them for my introduction to metal at the tender age of twelve. I got to see the show from the comfort of right on the stage. It was breathtaking!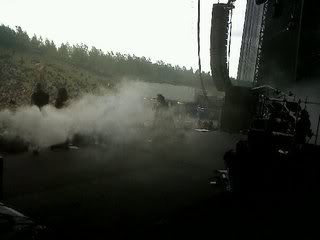 Later on after more food, me + the girls went to watch Morbid Angel's set, from the stage again! Which is luxury enough but I think I appreciate it even more than the average show goer because of my severe loathe for moshpits. They have quite the live sound! Our show was cancelled on day two due to the scheduling problems but I didn't mind at all. We had free food, endless free vodka, ciders, etc, + the comfort of our own cozy dressing room the escape to if we needed a quick break. It turned into a bit of a hall party near the end.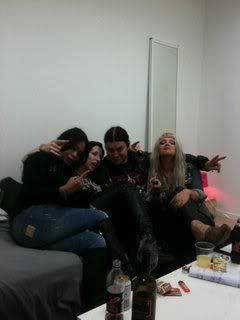 All of the bands + us were partying in each others dressing rooms with all the doors open down the hallway. Kind of like a big dorm party for metalheads.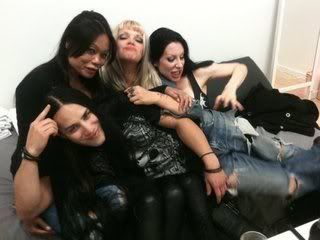 They finally kicked us all out to start shutting down the grounds + we were shuttled back to the hotel to freshen up. We regrouped + walked to a bar called The Rock where I was promptly greated by the great Attila of Mayhem + who I beleive was the owner (but am still unsure) who asked what I wanted to drink + I said tequila so she gave me an entire bottle + we all did some strange shot. I still don't know what that shot was but it was painful. We had the VIP section for all of us Copenhell people. It was one of the best nights of my life. Hellhammer + I armwrestled but I lost... It must have been the tequila. hehe.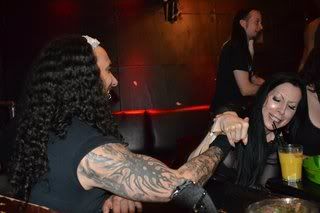 We partied at that club until 7am. I went back to the hotel w/ some of the guys + we continued to party as we all still had an abundance of alcohol left from the festival.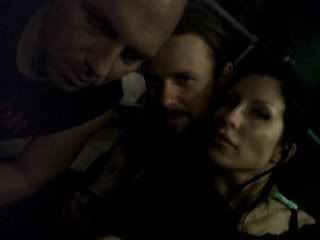 I went back to my room + attempted to get some sleep but I was still a little tipsy so I got up + when I looked down the hallway I was not the only one still awake so I went with some of the boys down for breakfast. after some food I fell fast asleep. My girls woke me up to say goodbye + I stayed in bed + booked a late checkout so I could get my beauty sleep. I awoke in the afternoon packed + headed to the airport where I was greeted with Starbucks! How I had missed this. There are no Starbucks in Norway FYI. I arrived back in Oslo in the late afternoon + felt like I was home again. I missed my Norwegian bed, for the few days I was away.
I spent the last few days in Norway. Relaxing + enjoying the company I had. On my last day I was taken out for a lovely dinner at a beautiful restaurant overlooking the city of Oslo. The view was breathtaking as was the food + wine.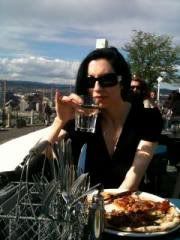 The flight home felt much longer than the way there. My heart still aches to be back there...
Since I have been back home I have been catching up of business. My new website is up as I'm sure most of you know. I've been featured in Metal Hammer, Absolutely Underground, + SMN magazines this month. I have been approached by a publisher to release a book of my work, which I am currently working on. I am also planning some upcoming shows. Possibly some in Edmonton in September, Calgary October, the east in November, + a possible mini tour sometime late 2011 or 2012. I have been putting more attention into my passion for yoga. Practicing through instructed classes 6 days a week.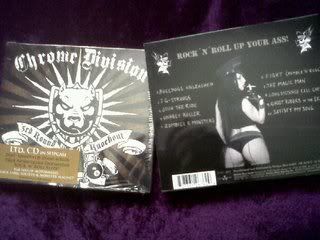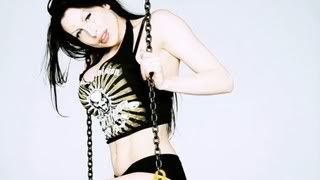 Love is the Law.
Forever,
Miss Horn